RESEARCH CATEGORY
Marta Bertolaso (Univesità Campus Bio-Medico di Roma)
Philosophy of Cancer – A Dynamic and Relational View.
Robert D. Enright and Richard P. Fitzgibbons
(University of Wisconsin Madison / Institute of Marital Healing)
Forgiveness Therapy: An Empirical Guide for Resolving Anger and Restoring Hope.
TEACHING CATEGORY
Bruno Dyck (University of Manitoba)

Innovations in Teaching and Introductory Course in Management.
RESEARCH CATEGORY
Mary Hirschfeld (Villanova University)
Aquinas and the Market: Toward a Humane Economy.
Andrew Briggs y Roger Wagner (University of Oxford)
The Penultimate Curiosity: How Science Swims in the Slipstream of Ultimate Questions. 
Francisco Rodríguez Valls
Orígenes del hombre. La singularidad del ser humano (Origins of man. The singularity of the human being).
Universidad de Sevilla (Sevilla, España)
Francisco Soler Gil
El Universo a debate (The Universe under debate).
Universidad de Sevilla (Sevilla, España)
Ana Villarroya Ballarín, María Casas Jericó y Jordi Puig i Baguer
Naturaleza, Tecnología y Sociedad (Nature, Technology and Society).
Universidad de Navarra (Pamplona, España)
Carolina Barriga Polo
Escuela de psicologia UFT (School of Pshuchology UFT).

Universidad Finis Terrae (Santiago de Chile)
Carlos Beltramo Álvarez
Apasionados por amar al mundo. Educación del carácter y emocional para las nuevas generaciones (Passionate about loving the world. Character and emotional education for new generations).
Universidad de Navarra (Pamplona, España)
Pablo Campos Calvo-Sotelo
Proyecto "Campus 0.0": Humanismo, Arquitectura y Educación. Una experiencia de innovación docente cimentada en la sensibilidad  para con personas dotadas con "capacidades diferentes" (Campus 0.0″ Project: Humanism, Architecture and Education. An experience of teaching innovation based on sensitivity towards people with "different abilities").
Universidad CEU San Pablo (Madrid, España)
Juan Mercado
Business for Good and "Imprenditori Sociali".
Pontificia Università della Santa Croce (Roma, Italia)
José Sanmartín Esplugues
El personalismo fílmico en el Hollywood Clásico (The filmic personalism in Classic Hollywood)
Universidad Católica de Valencia San Vicente Mártir (Valencia, España)
Luca Valera y Juan Carlos Castilla
Global Changes. Ethics, Politics, and Environment in the Contemporary Technological World.
Pontificia Universidad Católica de Chile (Santiago de Chile)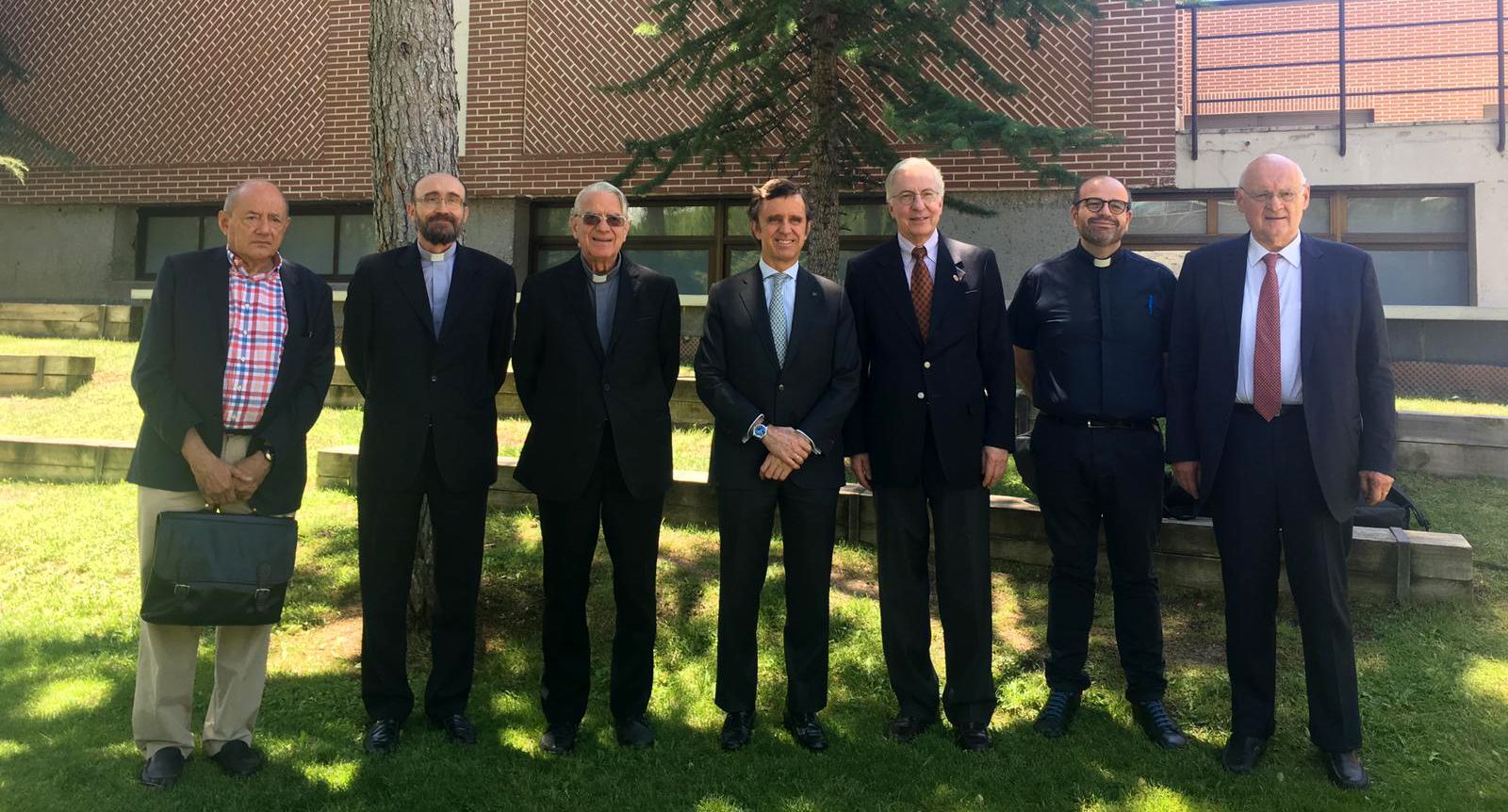 The international jury of the 3rd edition of the Expanded Reason Awards met on July, 17, 2019 at the University Francisco de Vitoria. The jury was constituted by: 
Fr. Federico Lombardi, SJ
President of the Vatican Foundation Joseph Ratzinger – Benedict XVI. 
Daniel Sada
Rector of the University Francisco de Vitoria (Madrid, Spain).
Fr. Paolo Benanti, TOR
Professor of Moral Theology at the Pontifical Gregorian University (Rome, Italy). 
Stefano Zamagni
Professor of Political Economy at the University of Bologna (Bologna, Italy).
Miguel García – Baró 
Professor of Philosophy at the Pontifical University Comillas (Madrid, Spain).
Rafael Vicuña
Professor of Molecular Genetics and Microbiology, Pontifical Catholic University of Chile (Santiago de Chile).
Fr. Javier Prades
Professor of Systematic Theology, University of San Dámaso (Madrid, Spain).