Expanded Reason Conference 3rd Edition
See again the presentations and round tables of the Expanded Reason Conference held from September 19 to 21, 2019 at the Francisco de Vitoria University.
Títle:
III Dialogue between science, philosophy and theology
Content breakdown
Volume I: Presentations
Volume II: Communications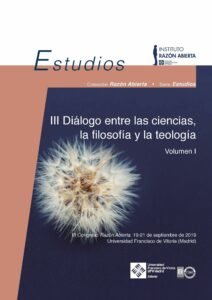 Inaugural Conference–  Brad Gregory
Naturalism and the disciplines
Presentation of the works of the winners of the Expanded Reason Awards
ROUND TABLE 1 – Videogames The narrative to make the video game a place of learning centered on the person
ROUND TABLE 2 – Psychology The spiritual dimension as a human dimension in psychology
ROUND TABLE 3 – Fine Arts and Design The dialogue of contemporary art with the Christian faith
ROUND TABLE 4 – Medicine Artificial intelligence in medicine: promise, utopia and reality
ROUND TABLE 5 – Humanities The meaning of the dialogue between the sciences and the humanities in the s. XXI
ROUND TABLE 6 – Computer Engineering Artificial intelligence: opportunities and challenges from the perspective of open reason
ROUND TABLE 7 – Biotechnology Do advances in neurobiology make us more human?
ROUND TABLE 8 – Education Teacher training: anthropology and human uniqueness
ROUND TABLE 9 – Law and Business The digital transformation centered on the person: new business models and new forms of regulation.