OPEN CALL FOR SUBMISSIONS FOR THE EXPANDED REASON AWARDS' 6TH EDITION
The call for the 6th edition of the Expanded Reason Awards will be open from November 15, 2021 to March 13, 2023.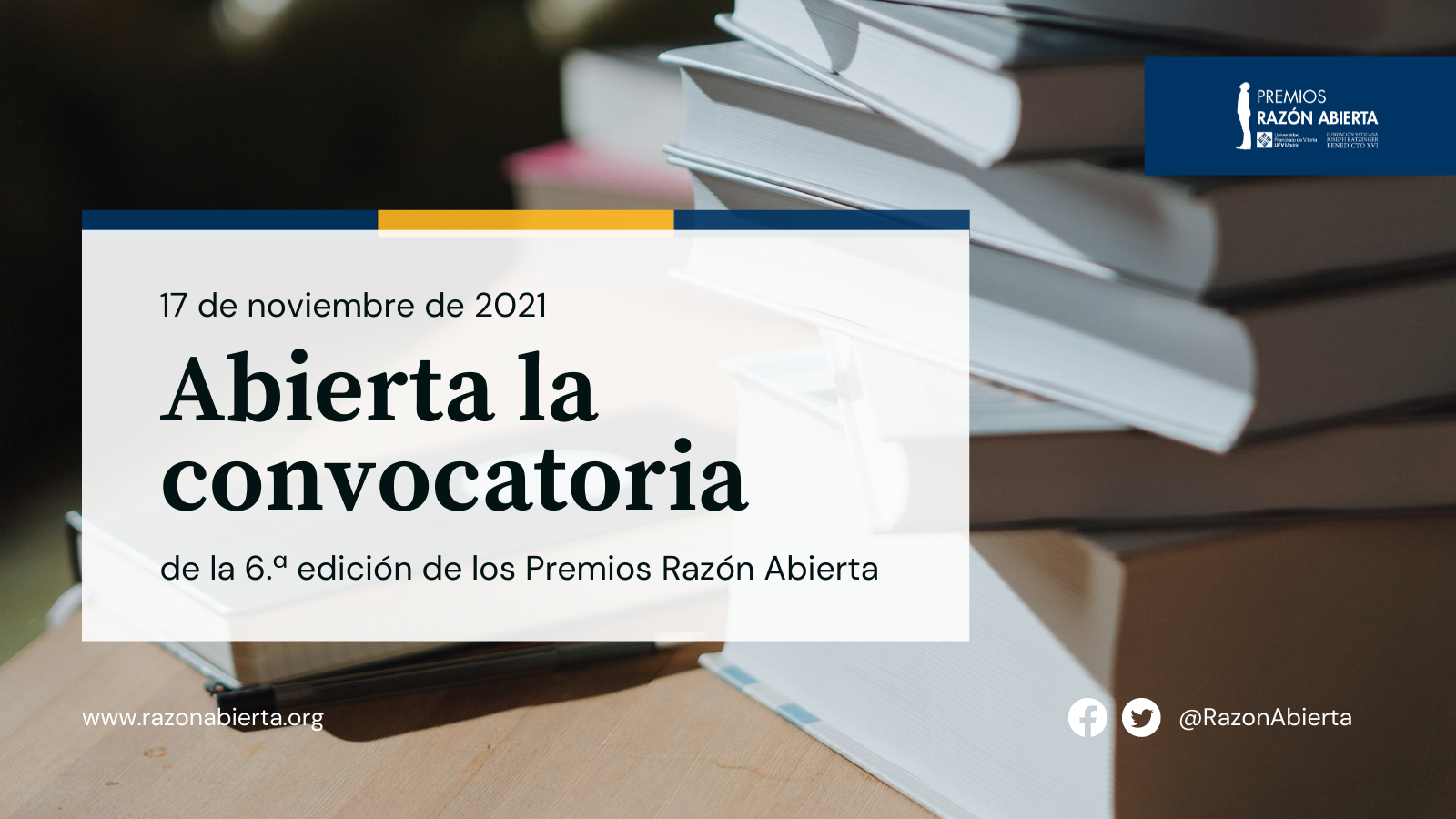 We are looking for scientists with an expanded reason
The Expanded Reason Institute was created at the University Francisco de Vitoria for the reflection, study, discussion and dissemination of research and teaching programs that, from the various particular sciences, pose fundamental questions and seek answers in open reason, always at the service of truth, the person and the transformation of society.

The Expanded Reason Awards, organized by the Expanded Reason Institute, are born of this desire to discover the ultimate truth about existence through the acquisition of universal knowledge that allows human beings to better understand themselves and to progress in their own fulfillment.

The use of reason, the so-called "expanded reason" and the search for truth in Ratzinger are found not so much in the academic articles that the emeritus pontiff has dedicated to the question, but in its effective use, that is, in how he himself has used reason to grasp reality. It is therefore a question of seeing how to use reason and see it in action. In other words, it is a use of reason that is challenged by reality, that leads him to be amazed and to know with truth.
100.000€ divided into 4 prizes of 25.000€ for university researchers and professors.
Expanded Reason congresses bring together researchers and professors from all over the world who are interested in the dialogue between particular sciences, philosophy and theology. These international meetings are meant to address issues from a transdisciplinary perspective.
Relectiones is a magazine of continuous edition and annual printing, which has as its first and fundamental objective: to promote and stimulate reflection, analysis and research in the field of the Humanities, in order to arouse a new cultural creativity that expands the horizons of reason, an expanded reason.