Jeffrey Bishop, Andrew Michel and Therese Lysaught.
BIOPOLITICS AFTER NEUROSCIENCE: MORALITY AND THE ECONOMY OF VIRTUE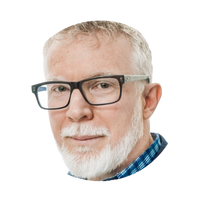 Jeffrey P. Bishop, MD, PhD holds the Tenet Endowed Chair in Bioethics and is Professor of Philosophy and of Theological Studies at Saint Louis University (SLU). Bishop also served as the director of the Albert Gnaegi Center for Health Care Ethics at SLU from 2010-2018. In 2021, he won the H. Tristram Engelhardt, MD, PhD Award for "provocative voices in bioethics." He is a Life Member of Clare Hall Cambridge University and an elected Fellow of the International Society for Science and Religion. He recently completed a book co-authored with M. Therese Lysaught and Andrew A. Michel, Biopolitics After Neuroscience: Morality and the Economy of Virtue  (Bloomsbury Academic, forthcoming in 2022). His first book, The Anticipatory Corpse: Medicine, Power, and the Care of the Dying (University of Notre Dame Press, 2011) was called "the most important book" published in 2011 by the editor of the Australian Broadcasting Corporation's Religion and Ethics page. He is on the Editorial Board of the Journal of Medicine and Philosophy and Christian Bioethics, and has served on the editorial board of the Journal of the Society of Christian Ethics (2016-2020). Bishop's scholarly explores the historical, political, and philosophical conditions that animate contemporary medical and scientific theories and practices. He is currently working on a two book projects, Structure and the Dynamic Heart: A Reflection on Being-Good, and Divining the Spirits: Technics, Culture, and the Work of Human Hands. The former is book exploring the intersection of ethics and metaphysics, and the latter is a work in the philosophy of technology and culture. He publishes articles diversely in medical science, medical humanities, philosophy, and theology journals, as well as articles on pop culture, theology, and philosophy. He is also the founding director of the International Academy for Bioethical Inquiry.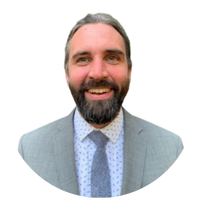 Andrew Michel, MD is a clinician, educator, and scholar. Michel currently serves as Assistant Professor of Psychiatry at Vanderbilt University School of Medicine in the Department of Psychiatry and Behavioral Sciences. Michel's scholarship has focused on the interface of philosophy (virtue ethics), theology, contemplative spirituality, and clinical psychiatry. Michel's academic ventures are heavily informed by daily clinical engagement with veterans who suffer with a range of negative affective experience, including psychiatric conditions connected to trauma, addiction, and disruptions of mood and cognition. Michel's style of practice has a contemplative foundation, centered in being deeply present in solidarity with persons suffering with psychiatric illness, with the aim of healing and flourishing in the context of vulnerability. Dr. Michel formerly served as an Assistant Training Director of the Vanderbilt Psychiatry Residency Training Program and also formerly served as the Chief of Psychiatry of the Veteran's Affairs Hospital System across middle Tennessee. Michel was involved in crafting cases and facilitating case-based learning groups for Vanderbilt Medical School's innovative case-based learning curriculum, known as Curriculum 2.0, in the Foundations of Medical Knowledge year. He continues as a site coordinator and supervisor for the Vanderbilt psychiatry resident trainees rotating at the VA Hospital. Dr. Michel has recently accepted a position as a founding clinician-educator in Belmont University's new College of Medicine and will begin this venture in the fall of 2021.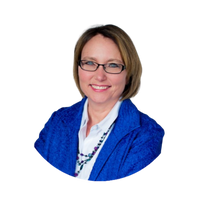 M. Therese Lysaught, PhD, is Professor of Moral Theology and Healthcare at the Neiswanger Institute for Bioethics and Health Care Leadership at the Stritch School of Medicine, Loyola University Chicago. Her scholarly work brings into conversation the fields of theology, medicine, bioethics, and global health. Her books include Biopolitics After Neuroscience: Morality and the Economy of Virtue  (Bloomsbury Academic, 2022, co-authored with Jeffrey P. Bishop and Andrew Michel); Catholic Bioethics and Social Justice: The Praxis of US Healthcare in a Globalized World (Liturgical Press, 2019, co-edited with Michael McCarthy); Caritas in Communion: The Theological Foundations of Catholic Health Care (Catholic Health Association, 2014); On Moral Medicine: Theological Perspectives on Medical Ethics, 3rd edition (Eerdmans, 2012, co-edited with Joseph Kotva); and Gathered for the Journey: Moral Theology in Catholic Perspective (Eerdmans, 2007, co-edited with David Matzko McCarthy). Both Catholic Bioethics and Social Justice and Gathered for the Journey have received awards from the Catholic Press Association. In addition to writing over 100 articles/essays and presenting over 100 conference papers and invited lectures, she has served as a visiting scholar with the Catholic Health Association; on the Board of Directors of the Society of Christian Ethics; on the Recombinant DNA Advisory Committee (RAC) at the US National Institutes of Health; on the advisory board for the Program of Dialogue Between Science, Religion, and Ethics at the American Association for the Advancement of Science; and as a member of the U.S. Catholic-Episcopal Theological Consultation under the aegis of the USCCB. She is a founding member and the incoming editor of the Journal of Moral Theology and a corresponding member of the Pontifical Academy for Life. For more on her work, click here.
ABOUT THE WORK
"Biopolitics After Neuroscience: Morality and the Economy of Virtue began as a project exploring the neuroscience of virtue. What we found, however, surprised us. First, we found that the neuroscience of morality was a subtle fusion of two distinct sciences—neurobiology and positive human science—each with their own approaches, methodologies, models, and theories. Even more, we discovered that at the heart of the neuroscience of morality stands a model for human behavior that was thin, fragile, meager, and gaunt—an anthropology deriving from the lineage of homo economicus. Put differently, the model for moral behavior was in fact the same model for economic behavior. Tracing these models of human behavior in neuroscience of morality from the journal science through the popular neuroscience, this project demonstrates the social and moral imaginary that shapes the scientific questions. We argue that quest of the neuroscience of morality stands in a long lineage of thinking and rationality that traces its roots through the neoliberalism of Becker, Friedman, and Knight to John Stuart Mill's positive social science and to Bentham's, Ricardo's, Malthus's, and Townsend's empiricism, finding its foundation in David Hume's and Francis Bacon's skepticism. Along the way, we make clear that neoliberal political economy, with its thin moral anthropology, stems from Hume and rather than Adam Smith, and it shapes the claims by neuroscience in a way that aligns itself with the biopolitics of moral behavior. We conclude by asking what it will take to free not only neuroscience, but contemporary science as a whole, from economization and the politico-philosophical commitments of the neoliberal age in order to reorient it toward a more human science".