The University Francisco de Vitoria in collaboration with the Vatican Foundation Joseph Ratzinger/Benedict XVI announces the 6th edition of the Expanded Reason Awards with the aim of promoting academic research and innovation in the spirit of Benedict XVI's proposal to broaden the horizons of reason.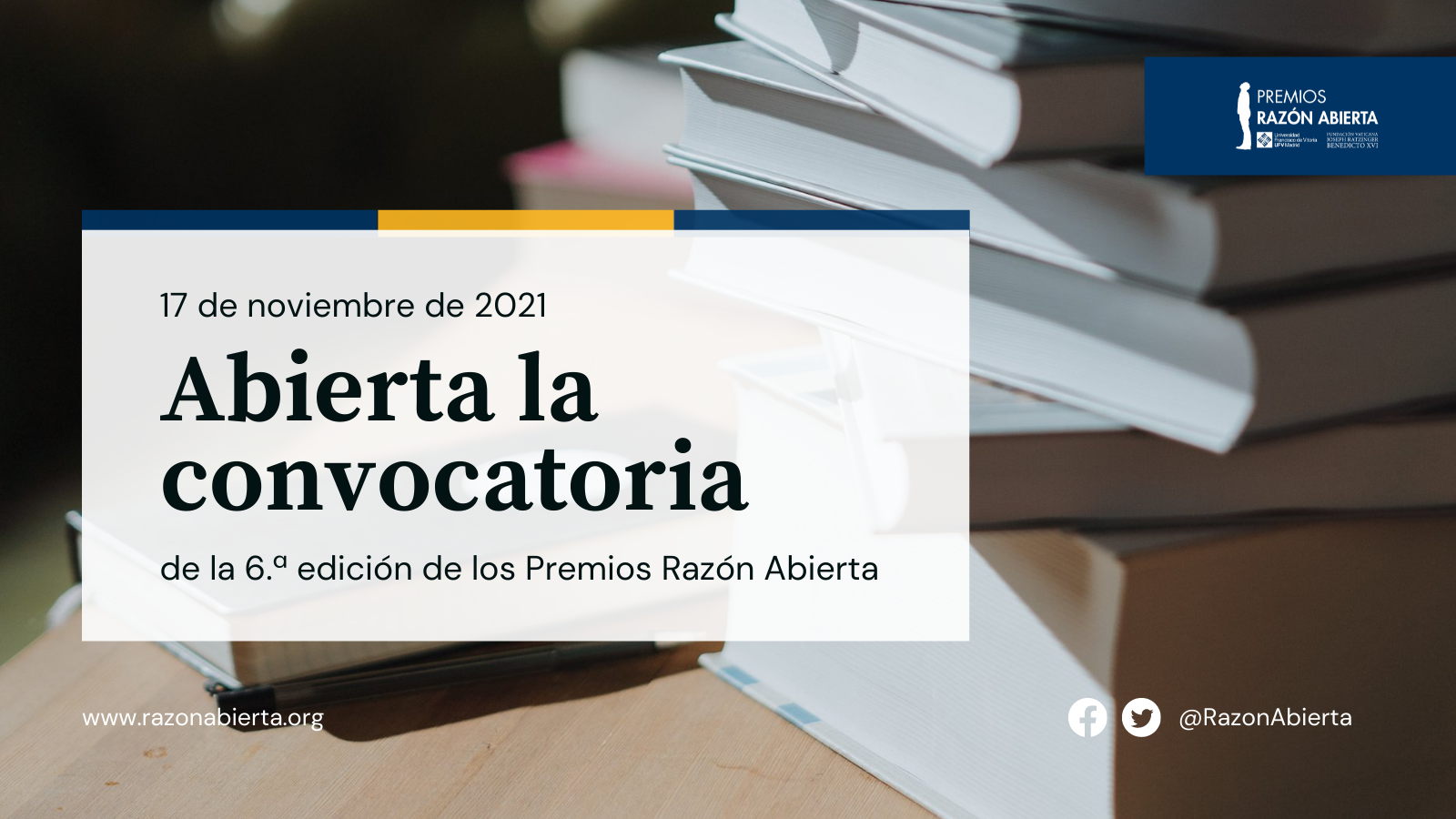 Madrid, November 2021.
Broadening the horizons of reason in teaching and research is the fundamental objective of the Expanded Reason Institute of the University Francisco de Vitoria. The Expanded Reason Awards, which are held in collaboration with the Vatican Fpundation Joseph Ratzinger/Benedict XVI and are about to celebrate their sixth edition, have become an international benchmark for scientists and humanists who wish to establish a fruitful dialogue with other disciplines and deepen the foundations of their own areas of study.
The increase in the number of papers submitted for these awards, as well as their quality, requires an increase in the deadline for the reception and evaluation of proposals.
The call for the 6th edition of the Expanded Reason Awards will be open from November 15, 2021 to March 13, 2023.
The award will be announced in July 2023.