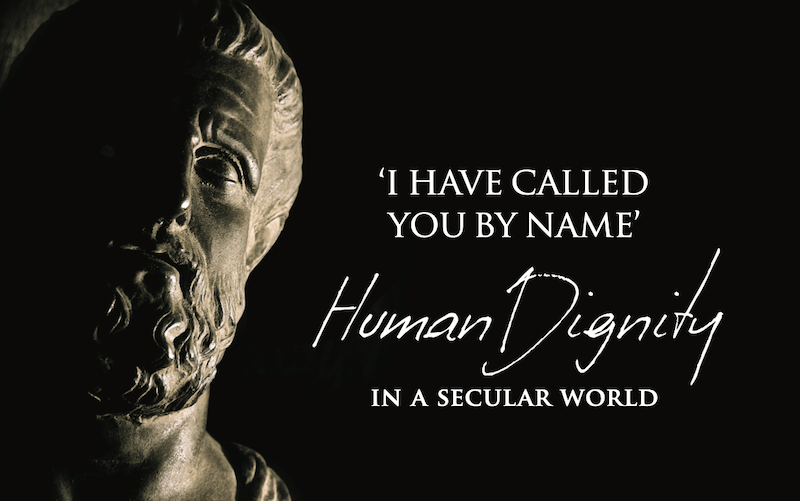 We interviewed Jorge López, Dean of the Faculty of Education and Psychology at the University Francisco de Vitoria, about his presentation at the Congress "I Have Called You by Name: Human Dignity in a Secular World", organized by the Nicola Center for Ethics and Culture at the University of Notre Dame.
In your paper entitled "Human dignity, vulnerability and education", what are the anthropological, epistemological, ethical and meaning implications of the concept of human dignity?
The "dignitas" of the human being rests on who I am (image of God) and on what I am called to be (communion with God): these are two interrelated aspects that cannot be separated, the first ontological and the second teleological. It seems to me that this second aspect needs to be explored more. I am thinking of people with disabilities, but even the most gifted: looking at what we are called to be, to live in communion with God and with others, our present situation, which is always precarious, is better understood and appreciated. Communion is the greatest good because it is the life of the Trinity that God himself offers us.
The name gives us an identity, but is it possible to lose it in a concrete environment where a certain type of education prevails?
Our deepest identity, the name we carry ontologically engraved as an indelible seal, is not lost. Education helps us to live that identity, to be what we are called to be, based on what we are. My proposal is that education and life itself have as their goal the communion that is a reflection of the very life of God. In my lecture I have tried to unite two apparently contrary aspects: perfection and vulnerability from this understanding of communion as telos or goal of human life. Perfection understood as the presence of communion rather than the absence of defects. Vulnerability understood as a positive aspect of affectivity – and a condition of affective love – in order to achieve communion, rather than as deprivation.
Vulnerability alludes to a lack of protection against something, which makes us exposed to dangers. What do you think is the greatest difficulty we face in the educational task "in a secular world" (as indicated in the name of this Congress) and what do you think can save us?
We all have the experience of vulnerability and this itself can be a path of encounter with non-believers or with those who suffer the "scandal" of suffering. If my suffering is irrelevant to God, if it does not affect him, then God is irrelevant to me. But Jesus himself is vulnerable like us: "one of the Trinity has suffered," as St. Gregory of Nazianzus said. If vulnerability is not a deprivation, but can be positively reframed, we can affirm that our Tri-One God is vulnerable in his relationship with us. In my talk I dare to say that God is the most vulnerable being – and the most perfect – for he cannot not love and everything that happens to us affects him.
On the other hand, our personal experience of love confirms that the more we love and the more we seek communion, the more everything affects us. Our educational proposal as a university must encourage us to love much, to desire much and well, aware that this implies being willing to suffer and enjoy with and for others. It is worth it.